To be able to activate and use a connect+ SIM, you must link it to a device in the online portal.
Devices are virtual links of your M2M SIM card with an IP address, a tariff profile and a service profile. You can find your devices in the menu "Connected devices". You can create a new device by clicking on "Add device":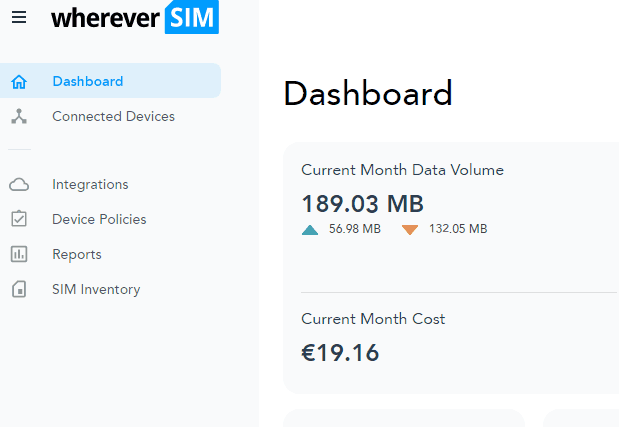 If you specified when creating the device that the selected SIM card should also be activated, the M2M SIM card is immediately ready for use. You can now use the SIM card in your terminal. Please make sure that the APN is set correctly in your device.
Activate SIM card on an existing device
If the SIM card has not yet been activated or assigned to a created device, please proceed as follows.
1. Assign a SIM card
In the "Connected devices" menu, go to the corresponding device and select "Assign SIM". A window appears in which you can select the desired SIM card via a filterable list: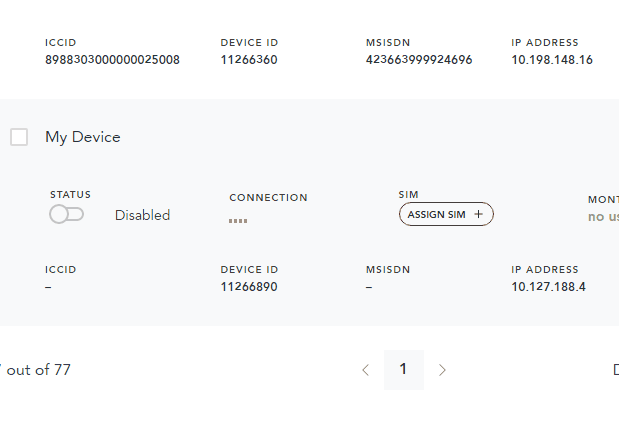 Once a SIM card has been selected, you can see its details.
2. Activate a SIM card and the associated device
Search for the corresponding device in the list under "Connected devices". There you will find a slider under "Status". Click on this to change the status of the device and the SIM card to "Activated":

As soon as the state has changed, you can see the current connection status in the portal. The card can now be used in the terminal.