In order to use the free OpenVPN tunnel with your connect+ M2M SIM cards, the service policy assigned to the device must be configured correctly.
To use the OpenVPN tunnel, it is necessary to correctly configure the so-called "breakout region". This breakout region defines via which access point the transition to the Internet takes place. For better load distribution and to optimise the VPN connection, our VPNs are routed via their own breakouts. Our OpenVPN tunnel only works if such a breakout is configured in your service profile. To do this, go to the overview of service policies in the portal via the menu item "Device policies". If an existing policy is to be used, open it via the "Details" button in the list. You can create a new policy via "New service policy".
Under "Configuration" you will now find a drop-down menu for the Internet breakout region. Select the region that suits you here, which contains a "(VPN)" in the name: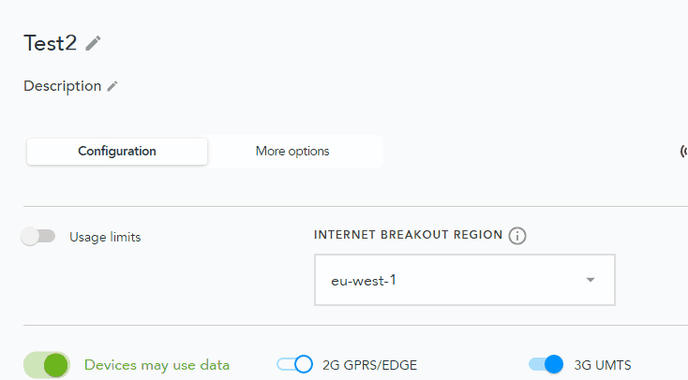 In order for the change to be accepted by your device, it may be necessary to restart the device or the connection.